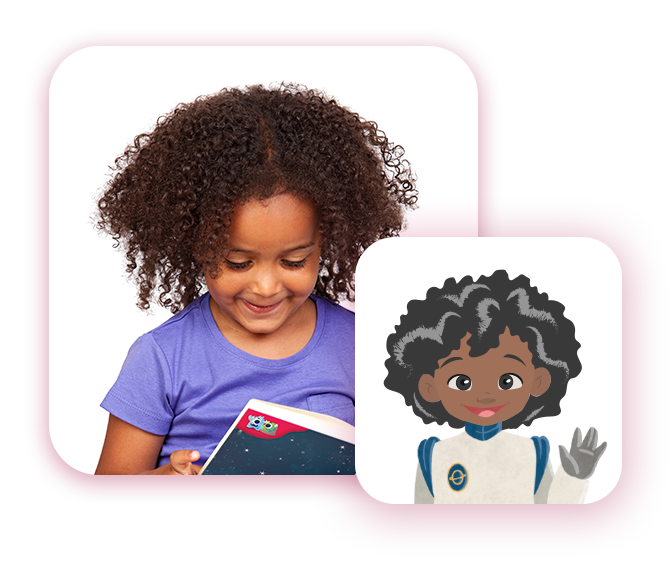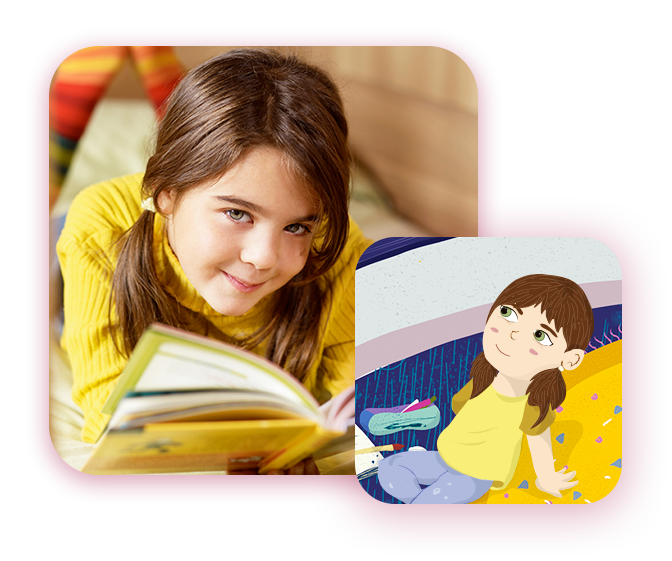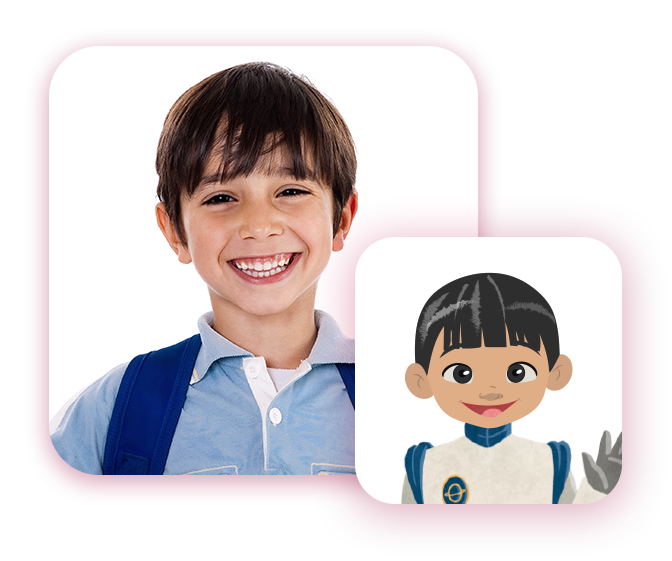 How does it work?
It is so easy! Just follow these steps and get your personalized book:
2
Personalize the protagonist
3
Add a photo and a dedication
4
Get it at home and enjoy your Materlu adventure!
What do Materlu's books have to offer?
Unique
Each child is unique, with a personalized Materlu book waiting for them. The little ones will see themselves as the protagonist of the book — they'll also find their photo and the dedication you wrote for them at the end of it.
Original and educational
Time travels, fights with magic creatures, or befriending an alien! Let your little ones immerse themselves in amazing adventures that will help them understand human core values.
Long-lasting
Our books are quite resilient — they have a laminated hardcover and are stain-resistant. They also have a funny die-cut cover through which you can see the protagonist.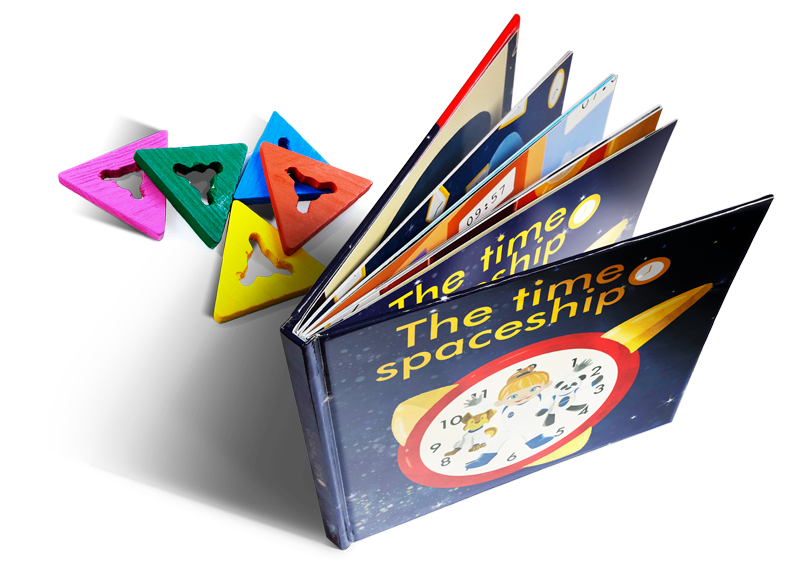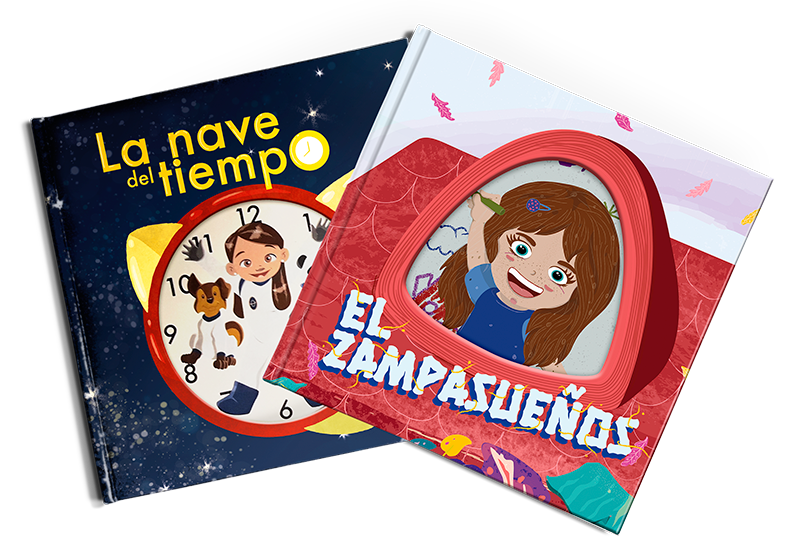 Available in multiple languages
You can order the book written in their native language or in another language they're studying. And, if they're still young, you can choose to write their name in uppercase letters so they can read it.
Books for siblings!
Some of our books have two protagonists so you can also personalize the adventures of siblings or friends. They'll enjoy reading it together a lot!
Check our books
Frequently asked questions
What ages are Materlu's books intended for?
Our books are focused on children between 2 and 14 years old and their parents so that they can enjoy and live together wonderful and exciting adventures that will unite them even more.
What are our books like?
Our books are 22x22 cm (8.6 inches) size, printed in full color, 300 gram gloss coated paper and covered with a hard long-lasting cover.
How fast will I receive the package?
It is based on the destination country and on the selected shipping method. When the purchase is done we will give you an estimated delivery date and you will be able to track it.
Opinions about our books
The stories are all very cute, delivery fast and I was plesantly surprised by the quality of the paper, printing and binding. I bought one book for our son and two for our nieces and they all loved them, especially when they recognised themsleves in the story! Hope you can add a few more stories in the future because I would definitely like to buy more. Keep up the great work!
Ana G. de Madrid
Perfect as birthday present!
Do you like our books?
Tell us his birthday date and we will send you an email with a special offer to surprise you on his special day a few days before.